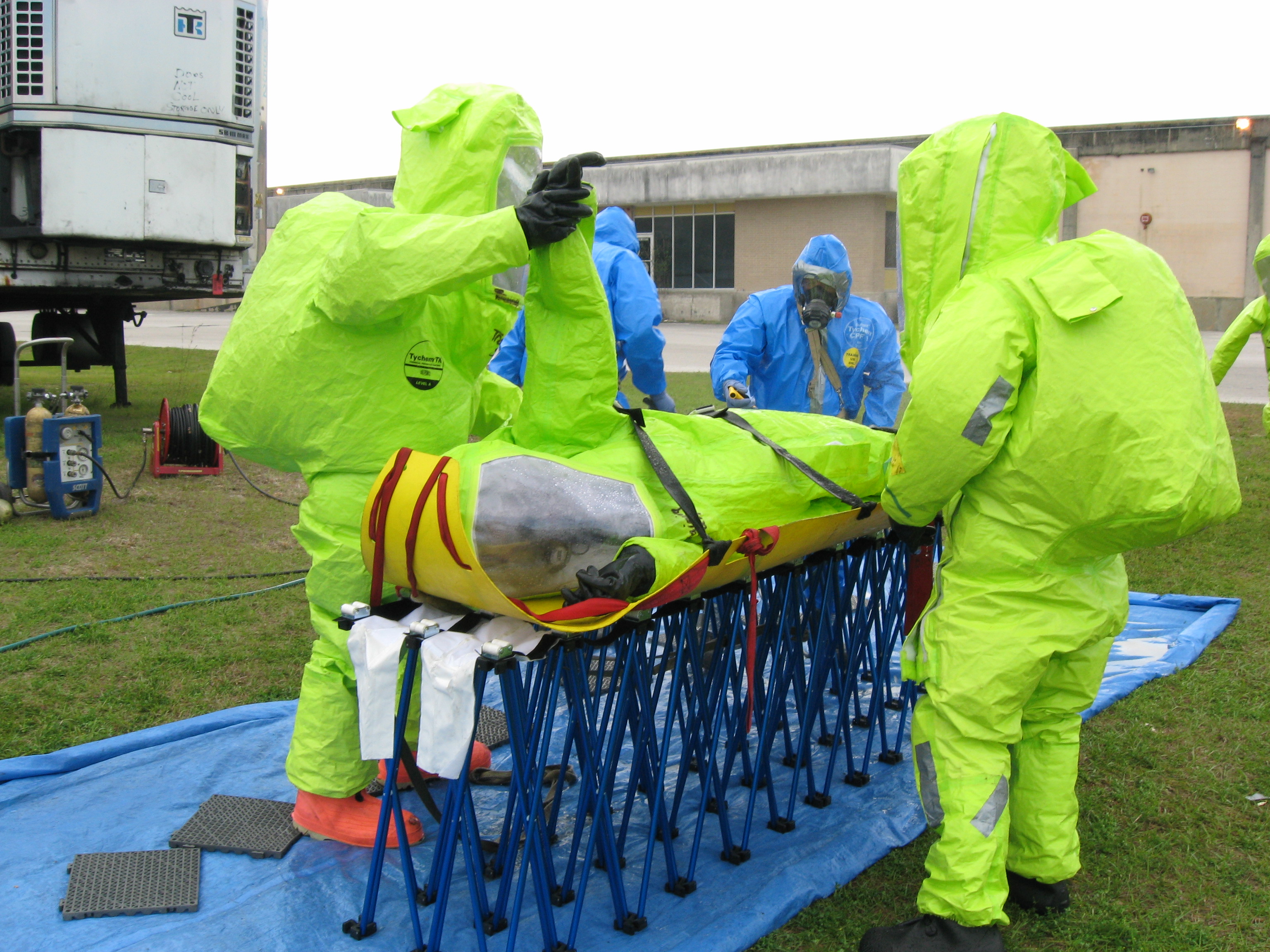 HazMat Medic
Training Classes
This five day training program is an intensive, soup to nuts, NFPA 473 compliant seminar, preparing the participant for the medical applications of a hazardous materials event. The only class that is taught by the authors of State and National protocols along with the SOP book Special Operations Medical Command.

Course Goal:
To outline and identify areas of medical importance when dealing with a chemically contaminated patient.

Course Summary:
This 5 day course is designed for paramedic personnel who have an Advanced Life Support (ALS) emergency medical responsibility at hazardous materials incidents. In-depth study and application of toxidromes, as it relates to hazardous materials incident, the medical management of victims, and the development and management of the hazardous materials components of the medical support system are the three primary focuses of this course. The main goal is to identify and outline areas of medical importance when dealing with a Hazardous Materials incident. The assessment is from a TEAM prospective with emphasis on team safety and support. The presentation is organized to assist the team members in making decisions based upon information gained and weighted on a scale of risk versus benefit. By exploring the medical response from the initial response, to the effects on body systems, injuries and treatment modalities, the participant attains an appreciation for different medical approaches. Participants will work on scenarios in organizing the EMS response team, protecting response personnel, identifying and using medical response resources, decision-making and protecting the public.

Course Objective:
Designed for the EMT, Paramedic, HazMat Officer and Safety Officer meeting NFPA, OSHA and Florida SERC guidelines.