Books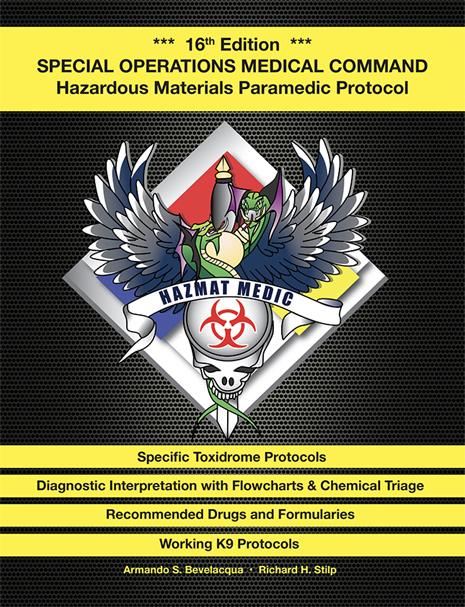 SOP Medical Command
The document posted here is the newest version in a long line of protocols. This version is the most vetted HazMat Medical SOP found anywhere and represents over 30 years of practical field experience. This edition also presents an extensive pediatric approach along with the adult protocols, in addition to a K9 component for our service animals within the military, law enforcement and USAR.
We have included an extensive approach using diagnostic tools, along with the first medical triage specifically designed for the chemically exposed patient. Protocol, and best practices are also part of this edition. The book can be used in the classroom for a full hazmat medic class or as a reference when discussing the medical approach to the chemically exposed patient.

Purchase Now
Hazmat Man Edition 1
Follow the emergency crews of the First Hazmat Battalion; the elite RESPONSE team within special operations command. Learn from the wacky exploits of Captain Phaedrus, also known as Hazmat Man, and his crew of highly trained responders, not to mention hazmat chicken, through the perilous feats of bravery, highly stupid antics, and absolutely senseless degrees of insanity, while risking their lives to save others.

Purchase Now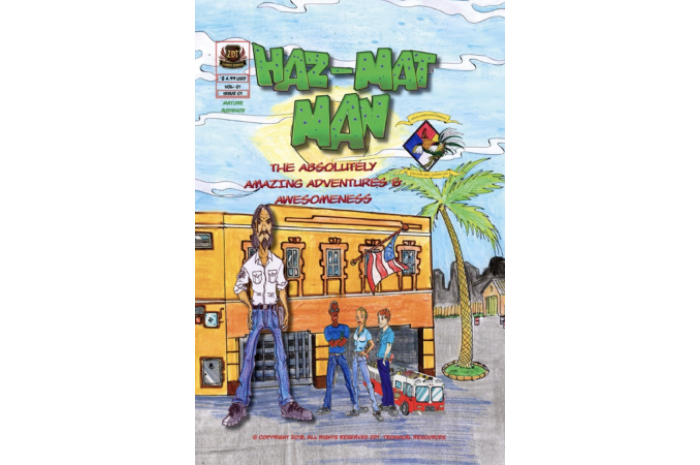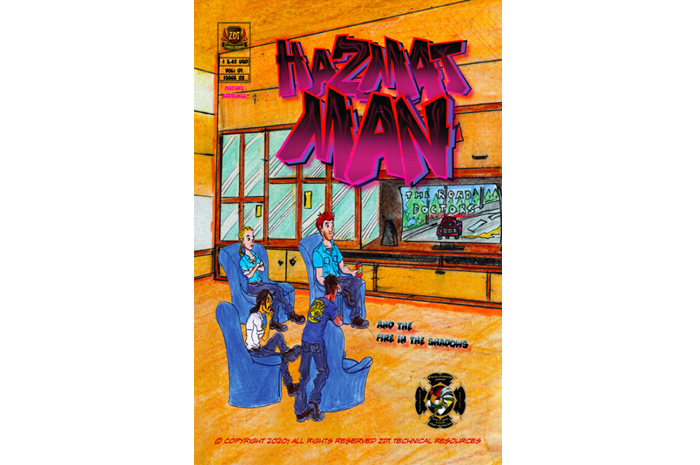 Hazmat Man Edition 2
Exploring Three Dimensional fires, the use of additional resources for referencing, and foam application! Whatever happened to John in the last issue?

Purchase Now
Still Alarm Covid 19
The Educational Development Plan designed and written deep within the coop discussing the poop, from MR IC himself. The secret files of the Main Rooster In Charge!

Purchase Now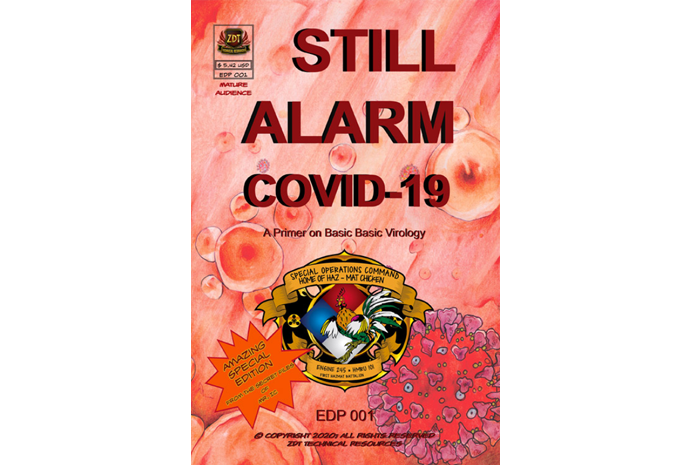 Products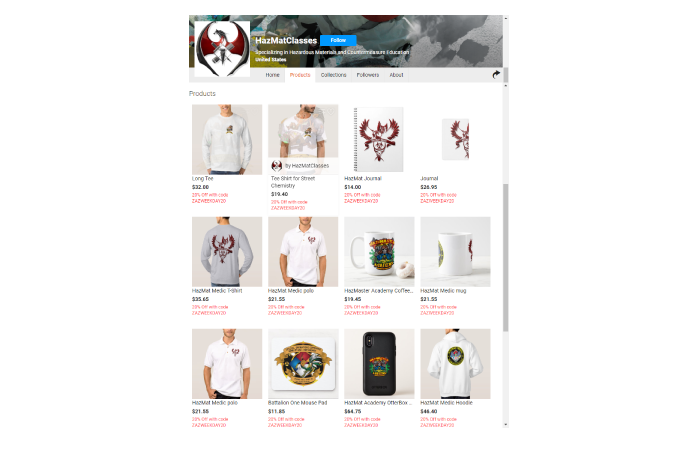 HazMatClasses Zazzle Online Store
This is the link to the Zazzle online store where you can purchase clothing, journals, coffee mugs, and more!

Shop Now